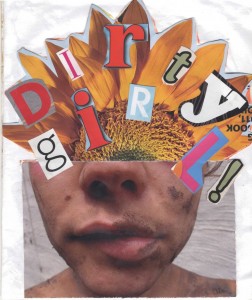 We did it! The zine is beautiful with lots of artwork and great stories from Lusty Day, Audacia Ray, Davka, Kitty Stryker, Furry Girl, and much much more! 36 pages of awesome!
We're keeping this free for everybody, but it turns out color copies are expensive so we really appreciate donations. If you want a copy email dirty girl zine at gmail dot com and either include your address and we'll mail you one or if you'd like an electronic copy you can download it from here: dirtygirlzine-s (if you distribute a bunch let us know please! Also, if you want to print them, you probably want this file instead hi-res dirtygirlzine  ). If you'd like to donate we would really appreciate it, and it will all go to printing, mailing, and good sex worker causes. To donate, paypal hobostripper at gmail dot com.
Update – so far we've gotten $14 in donations and spent over $200 on copies and postage. We really want to be able to send a bunch of copies to non profits who work with sex worker youth and street workers. Please donate if you can!
Also, we love feedback!
p.s. If you're having a hard time downloading either of those files, try these instead. Regular size:dirtygirlzine-s zip
Printable size: hi-res dirtygirlzine zip.
p.s.s. Thanks to DeAnna for shrinking the files and Furry Girl for hosting them!